Monday Night Club Karaoke
Every Monday 7pm – 11pm at The Shift Café, Burnley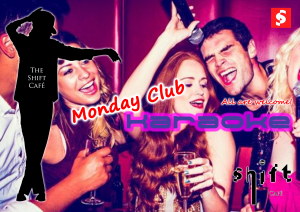 ABOUT THE GROUP:
Come down and have some fun whether it's improving your voice or making a fool of yourselves… You won't be obliged to get up so there won't be any pressure.
We've seen a huge increase in power, pitching and singing in unison since we opened The Shift Café to karaoke… After all everyone can sing… But do you hear what you think and are you singing using the correct techniques?
Either way it's a fun event so come along and let your hair down! (If you've got any… If you don't you can bring a wig!)
MUSIC THERAPY:
Learning, music and being creative has been proven to have many health benefits including with depression, anxiety and in addition it is known as a great way to socialise. We believe it can help both mental and physically.
We have found many people have benefited from our various sessions at the café.
ALL are welcome!
SUPPORT THE SHIFT:
Please support the café by purchasing their food and drink.
Times:
7pm – 11pm – Every Monday
Location:
Above The Swan Inn, Burnley Town Centre
Address:
The Shift Café, 44 St. James' Street, Burnley, BB11 1NQ
Phone:
01282 413098
Find Us On Facebook:
www.facebook.com/TheShiftCafeBurnley
Find Us On Twitter: